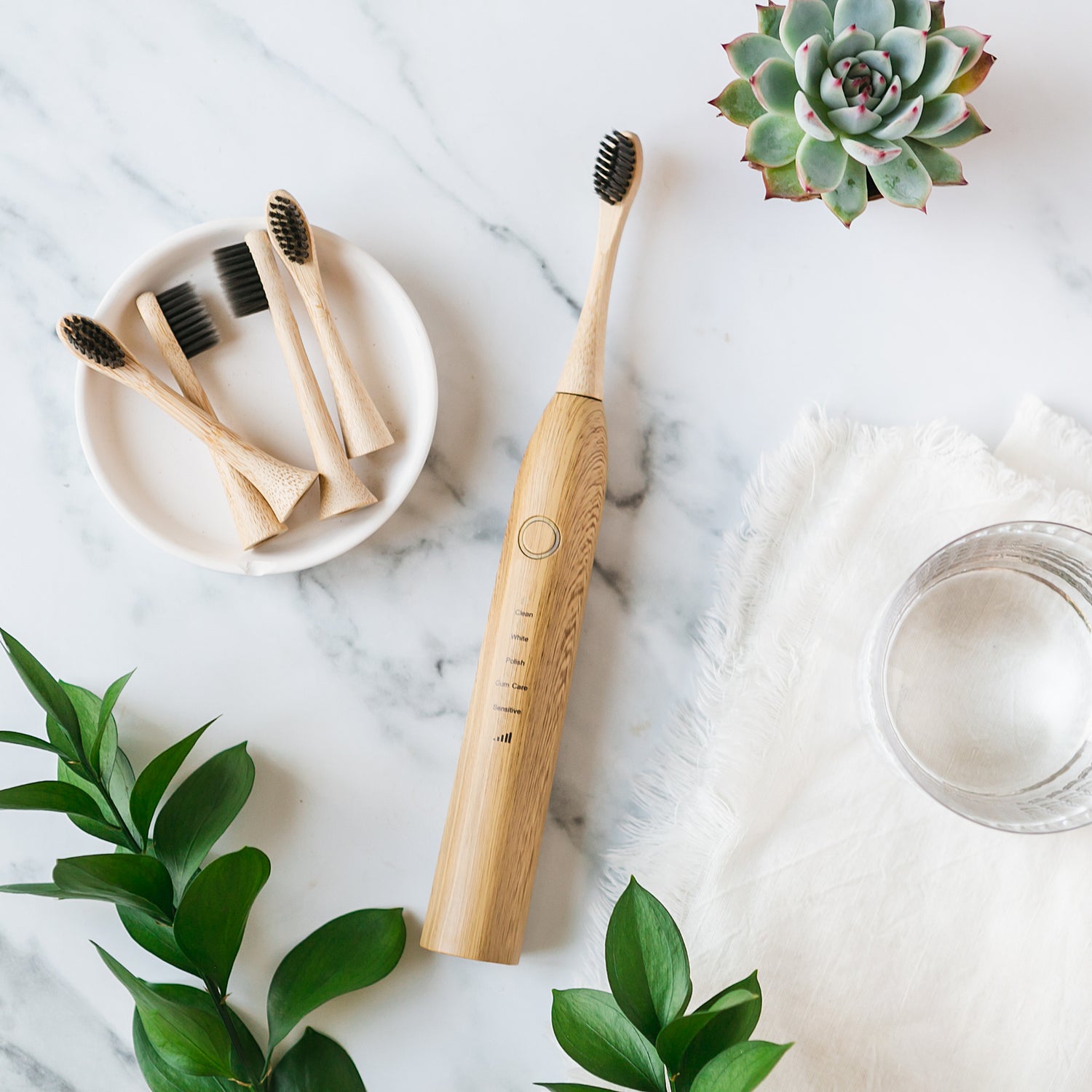 Every toothbrush made since the 1930s still exists on the planet.
According to research by Foreo, 1 billion toothbrushes are thrown away annually in the United States alone. This is 50 million pounds of waste that sometimes ends in waterways and oceans.
The average person uses 300 toothbrush heads in their lifetime. Make sure yours are eco-friendly!
It takes plastic toothbrushes over 1000 years to break down.
The Sustainable Tomorrow Bamboo Electric Toothbrush uses replaceable heads carved from bamboo. Each head only takes around six months to decompose.
Furthermore, we are proud to share that our Bamboo meets the FSC requirements. This certification is considered the "gold standard" designation for Bamboo and wood harvested from forests that are responsibly managed, socially beneficial, environmentally conscious, and economically viable.